Rainbow PUSH Convention Hosts Several Presidential Candidates
7/10/2019, noon | Updated on 7/10/2019, noon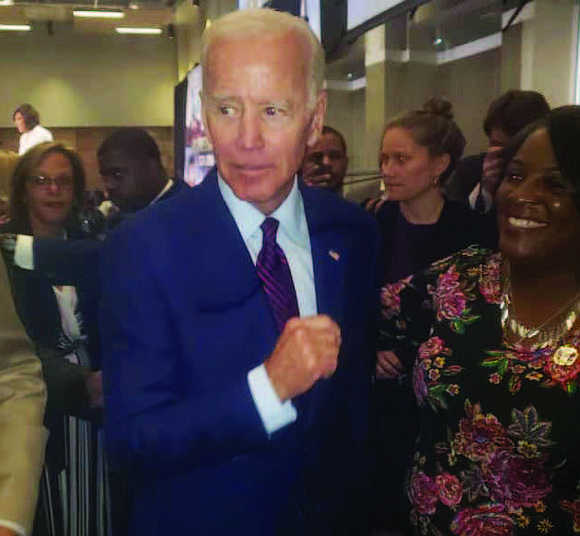 Rainbow PUSH Convention Hosts Several Presidential Candidates
BY KATHERINE NEWMAN
Rainbow PUSH Coalition recently hosted its annual International Convention in Chicago. This year's theme was 400 Years Later: Repairing the Damage Done and honored the 400 year anniversary of the first documented arrival of African slaves in North America in 1619. The convention hosted a multitude of notable figures from across the globe, including several U.S. presidential candidates who were given a chance to speak to attendees.
The Rainbow PUSH Coalition is a "multi-racial, multi-issue, progressive, international organization" that was founded Reverend Jesse Jackson, Sr. in 1996. The organization is headquartered in Chicago and operates offices in many more major U.S. cities, according to information provided by the Rainbow PUSH Coalition.
The goal of the Rainbow PUSH Coalition is to create opportunities for all Americans to improve their lives and advocate for peace and justice around the world, according to information provided by the Rainbow PUSH Coalition.
During the five-day convention, Rev. Jackson brought a variety of people to Chicago from politicians to musicians to civil rights activists and gave them the opportunity to share their stories and visions on the Rainbow PUSH Coalition's platform.
Among the many notable speakers were three Democratic presidential candidates including former Vice President Joe Biden, Massachusetts Senator Elizabeth Warren, and Mayor of South Bend Indiana Pete Buttigieg. All the candidates who were present at the conference were invited to speak on their political platforms.
During his Convention speech, former Vice President Joe Biden shared key points about his background that he believes show his history of civil rights activism. He shared an encouraging message about unity and said that he has never been more optimistic about the future than he is right now.
"We are going to win together in 2020 when we defeat Donald Trump. I've never been more optimistic about America's future and I mean that," said Biden. "This is the United States of America. There is nothing that we can't do if we are united. We have to remember who we are, pick our heads up, and work together."
Later in the Convention, Rev. Jackson introduced Elizabeth Warren and shared his own reflections on her work and the work that they have done together over the last decade.
"Senator Elizabeth Warren is a sister who I've worked with for more than 10 years now, she's a freedom fighter. She formed the Consumer Protection Agency to stop people from robbing you with your eyes wide open and then they wouldn't let her have the job so she ran for Senate and now she's running for the White House. She's a woman of integrity and strength and without fear," said Jackson.
Finally, Pete Buttigieg was invited to speak alongside Rev. Jackson at a press conference that took place during the Convention. Buttigieg answered questions about his policy plans and how he plans to garner the African American vote.
"When you're new on the scene and you're not from a community of color, you have to work much harder to gain that trust because trust is largely a function of quantity time and I'm committed to doing that work," said Buttigieg. "If I can show that our policy will benefit black Americans, I think the politics will start to take care of themselves."