CVS IS LATEST AUBURN GRESHAM RETAILER TO SHUT DOWN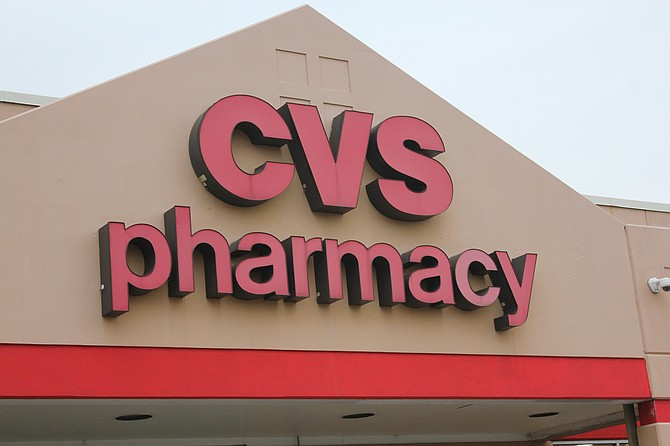 ---
CVS is Latest Auburn Gresham Retailer to Shut Down
BY WENDELL HUTSON, Contributing Writer
A longtime retail tenant in Auburn Gresham will shut down come January 2020 making it the third major business to do so in the past year.
BJ's Market & Bakery at 1156 W. 79th St. closed nearly a year ago and Bank of America closed 16 Chicago branches in July including one at 7900 S. Halsted St. Now CVS Pharmacy, 7858 S. Halsted St., will close on Jan. 10 along with another CVS store at 4777 N. Milwaukee Ave. due to poor, financial performance. After both closures, CVS will have 50 stores remaining in Chicago, according to Mike DeAngelis, a spokesman for CVS Health.
"We understand the disappointment of our closing stores (but) we remain committed to Chicago and we will continue to provide the community with outstanding pharmacy service at our other locations in the city," said DeAngelis.
He added that customers should not worry about their prescriptions being lost because all prescriptions will be transferred to a nearby CVS.
"To ensure that pharmacy customers will continue to have uninterrupted access to service, we will seamlessly transfer all prescriptions from our South Halsted Street location to the CVS Pharmacy located two miles away at 7855 S. Western Ave.," explained DeAngelis. "(And) the closure of the store is not a reflection of the hard work and dedication of our employees who work there. In fact, every effort will be made to help place them into comparable roles at other CVS locations in Chicago."
Ald. David Moore (17th), whose ward includes CVS, Bank of America and BJ's Market, said the latest closure comes at a time when so much is being planned to revitalize the area, such as a new Metra station at 79th Street and Lowe Avenue and a new initiative recently announced by Mayor Lori Lightfoot to jump start economic development in West and South Side neighborhoods.
INVEST South/West is a new program the mayor said would leverage resources from public, private and nonprofit sectors to revitalize commercial corridors in the Auburn Gresham, Englewood, Roseland, New City, Humboldt Park, Austin, North Lawndale, Quad Communities, South Shore, and South Chicago neighborhoods.
"INVEST South/West is bringing together government, businesses and community groups to make coordinated investments in 10 neighborhoods, reversing decades of disinvestment on Chicago's South and West Sides, and driving inclusive growth in commercial corridors throughout our city," Lightfoot said at a Nov. 25 event announcing the new program. "We will create economically dynamic communities if we make these investments with residents, not for residents, which is why my administration wants to hear feedback from individuals who live in these neighborhoods."
According to Moore, he learned about CVS pending store closure from residents.
"I am still waiting to officially be notified by CVS that they plan to close a store in my ward. It would have been nice for CVS to let me know their intentions, but so far I have not heard from CVS despite reaching out to them several times," Moore said.
He added that when Bank of America opened a branch at 250 W. 83rd St., he knew it was just a matter of time before changes were made.
"Both branches are close to one another and that usually means one of them has to go. I have a lot of seniors that used the Bank of America branch on 79th and Halsted and now that option is gone. Many of them do not have cars so while the 83rd Street branch is nearby if you are driving, it's a hike for those without a car."
Regardless of the closings, Moore said he plans to help find replacement tenants to take over the empty spaces.
"There are plenty of banks around and I am going to see what I can do about getting one to open up where Bank of America left off," said Moore. "Same goes go for the CVS store. There are other drugstores available and I will seek them out for that space."
There's a Walgreens located close by CVS at 1213 W. 79th St. so Moore said that's one drugstore that won't be occupying the empty space.
If another drugstore takes over CVS, it would be complimented by a health center planned by the nonprofit Greater Auburn-Gresham Development Corp. The health center is located across the street from CVS at 839 W. 79th St. and is in between Bank of America and Leo Catholic High School.
"Investors aren't clamoring to get into our communities even though 'we' spend a lot of money on consumer goods," said Carlos Nelson, executive director of the Greater Auburn-Gresham Development Corp. He added the four-story, 60,000 square-foot building his organization purchased and is redeveloping, will be anchored by a 15,000 square-foot health center. Once the $14 million redevelopment project has been completed, Nelson said 100 new jobs would be created.
---