TWO YOUNG ACTIVISTS COLLABORATE TO HOST OPERATION GIVE BACK
4/24/2019, noon | Updated on 4/24/2019, noon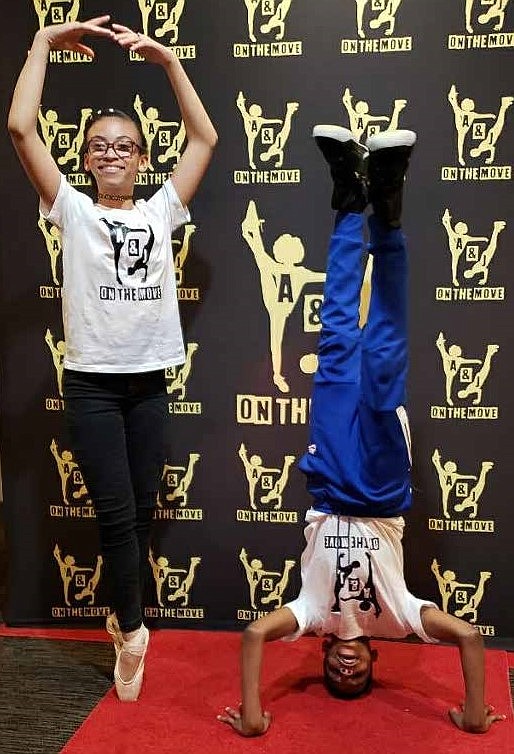 Two Young Activists Collaborate To Host Operation Give Back
BY KATHERINE NEWMAN
11-year-old Jahkil Jackson, from Project I Am, and 12-year-old Alyssia Duda, from Alyssia's Dream, are both young activists in Chicago and have been friends for about two years.
Recently, the pair came together to host Operation Give Back at the Studio Movie Grill in Chatham where 250 blessing bags were made and will be distributed to homeless people in Chicago.
For Operation Give Back, families were invited to bring a donation of at least five items that could go into blessing bags for homeless people. Blessing Bags often include socks, travel hand-sanitizer, a toothbrush, toothpaste, lip balm, a face towel, soap, and deodorant. In exchange for their donations participants received free admittance to see the movie Little, popcorn, and a drink.
Project I Am was created by Jackson when he was just 8 years old after coming to a realization about the conditions that homeless people live in and wanting to find a way to help them. Jackson began creating blessing bags for people in need and distributing them across the city, country, and some have even reached other parts of the world.
Alyssia's Dream is a nonprofit organization that was founded on Duda's passion for ballet and her desire to make dance classes more accessible. The organization works to provide ballet scholarships and essential supplies for young girls of color who want to pursue dance.
Jackson said that he and and Duda recently decided to collaborate and create a YouTube channel where they will feature other kids like them that are working hard to make a positive impact in their communities.
Jackson and Duda believe that they make a good team because they are both committed to helping others. While the two young activists are working to develop content for their YouTube channel, they decided that they wanted to find something positive they could do right away and that is how the idea for Operation Give Back came to be.
The event was sponsored in part by Ladies of Virtue which is a mentoring and leadership program for girls that specifically targets black girls who are living on the south and west sides of Chicago. The organization prepares young girls for leadership through character development, career readiness, and civic engagement.
"Project I Am is one of our community partners and we have been partnering with them for about three years at this point," said Jamila Trimuel, founder and CEO of Ladies of Virtue. "When we came together to think about how we could give back to the homeless, we were excited to be able to invite people to come and see Little which is such a big movie right now."
The movie Little features 13-year-old Marsai Martin as not only a lead actor in the film but also as a producer which Trimuel said is very inspirational for black girls and plays into their mission.
"We always like to combine fun activities that also provide services to the community and we thought this was a great way to do that," said Trimuel.