Annual #GoalGetHer Conference Hosts Diverse Entrepreneurs From Across The City
10/24/2018, noon | Updated on 10/24/2018, noon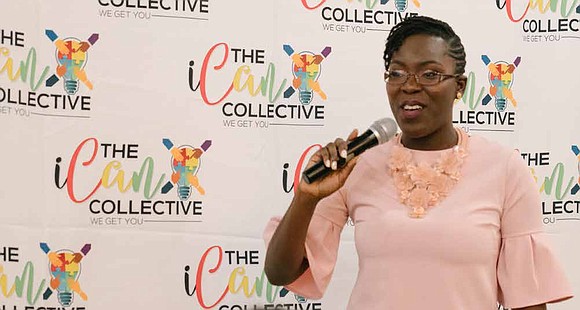 Annual #GoalGetHer Conference Hosts Diverse Entrepreneurs From Across The City
BY KATHERINE NEWMAN
Afenya Montgomery, the founder of the iCAN Collective, will hosts the 2018 #GoalGetHer Conference on Nov. 16 to 17 at The Connection, 4321 S. Cottage Grove, in Bronzeville. The annual conference celebrates diversity and inclusion in entrepreneurship and features inspirational speakers, panel discussions, and interactive workshops.
The iCAN Collective is an organization that works to create valuable experiences and events for Chicago's diverse entrepreneurial community. The mission of the organization revolves around increasing diversity and inclusion in business ownership by connecting young entrepreneurs with established CEOs.
"This conference is all about embracing dreams, conquering goals, and leveling up in business. I think people should really be excited about it because we are going to have great speakers, amazing panel discussions, awesome keynote speakers, and inspiring stories. They'll not only connect with the information because most likely they are going through the same things, crossing the same hurdles, and overcoming the same obstacles, but we will also be giving practical tips and tools that can be applied to their business," said Montgomery.
Speakers at the event will share their own personal experiences as entrepreneurs and their expertise on how to get to the next level in business. The keynote speech will be given by Amara Enyia who is a highly regarded public policy consultant and activist. Enyia is also running for Mayor of Chicago.
"Amara's voice is so powerful and I can't wait to hear her share a little bit of her story. People often think of business in one way but we have politics, social justice, the non-profit sector, we have online business,and digital platforms and those are all things that we will touch on and I think
Amara has a voice that will be very strong for the conference," said Montgomery. Other featured speakers include D. Ware, CEO of KeraVada; Dometi Pongo, journalist and media consultant; Nekia Nichelle, radio and television host; Rashidat, holistic lifestyle influencer; Vanessa Abron, public relations professional; Morgan Owens, marketing professional, and Laurie Underwood, former Project Runway contestant.
The conference will take place over a course of two days. Day one, Nov. 16, consists of a completely free pre-conference networking event from 6 p.m. to 8:30 p.m. at the Connection.
"There will be business owners selling their wares, there will be a musical performance, there will be food vendors, there will be drinks available, and people can come out, connect with each other, have fun, and talk with some of the speakers,"
Day two of the conference will take place from 8:30 a.m. to 5 p.m. and will include all of the featured speakers, panel discussions, and workshops. Tickets for day two are $150 and there is a 20% discount available online after signing up for the iCAN Collective's e-mail list.
To register and buy tickets for the #GoalGetHer Conference visit, www. theicancollective.com.