Chicago Urban League Receive $1 Million Grant For Infrastructure and Technology Upgrades
11/7/2018, noon | Updated on 11/7/2018, noon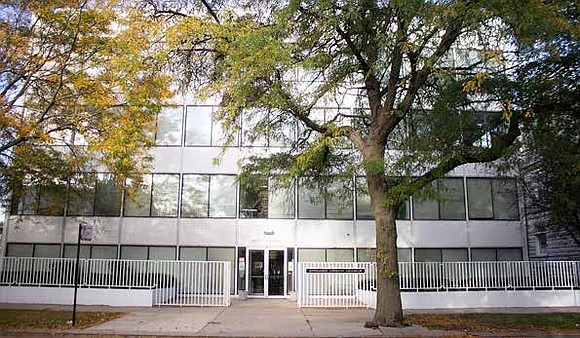 Chicago Urban League Receive $1 Million Grant For Infrastructure and Technology Upgrades
The Chicago Urban League recently received a $1 million grant for the John D. and Catherine T. MacArthur Foundation. The money will be spread out over a 4-year time frame and used to fund infrastructure improvements at the organization's headquarters, 4510 S. Michigan Ave, in Bronzeville.
The Chicago Urban League was established in 1916 and works to advance economic empowerment, educational opportunities and social justice for African Americans in Chicago. The organization is rooted in the belief that stronger African American communities make a better Chicago, according to the Chicago Urban League's website.
"In the short term, the funds will be used to renovate areas of the building that are in need of significant maintenance and improvements, from our entrance gate and front lobby to our classroom and skills training spaces. We will also be able to upgrade our phone, computer, and conferencing systems," said Barbara A. Lumpkin, interim president and CEO of the Chicago Urban League.
The upgrades will allow the Chicago Urban League to provide the best service to their clients as well as meet their goal of extending their reach year after year.
"We have five training rooms where clients use computers, laptops or iPads to write resumes, participate in financial workshops, or even apply for jobs which often must be done online. Having reliable hardware and current software capabilities will enable the League to adapt quickly to changes in technology that our constituents need to access to improve their circumstances," said Lumpkin.
The Chicago Urban League's four-story, 40,000 square-foot headquarters, has not had significant upgrades since it opened in 1984, according to a press release announcing the grant.
The facility and technology improvements will allow the organization to continue adapting to the changing needs of their clients and the societal changes that drive economic opportunity, quality education, and social mobility, according to Lumpkin.
The building currently houses about 50 Chicago Urban League employees and includes classrooms, workshops and meeting spaces that are used for job training, housing and financial education, youth education, entrepreneurship, and professional development programs, according to a press release. The League also frequently partners with other organizations and invites them to host meetings and workshops in the building.
"A number of major employers that seek to hire from African-American neighborhoods use our facility as a convenient location to recruit and interview people in the surrounding community. Other community organizations use our facility to host their meetings and events.
The improvements will provide a more professional setting for clients, community partners, and employees," said Lumpkin. This investment from the MacArthur Foundation will not only have an immediate effect on the Chicago Urban League but it is also going to be used as the initial investment in a capital campaign fund.
"The League is in the process of developing a master plan for bringing
our building up to a state-of-the art level, including making it more environmentally sustainable," said Lumpkin.
For more information on the Chicago Urban, League visit www. thechicagourbanleague.org.