CHICAGO STATE UNIVERSITY NAMES Z SCOTT AS PRESIDENT
Scott Brings Vast Legal, Business and Higher Education Experience to Chicago's Oldest Public University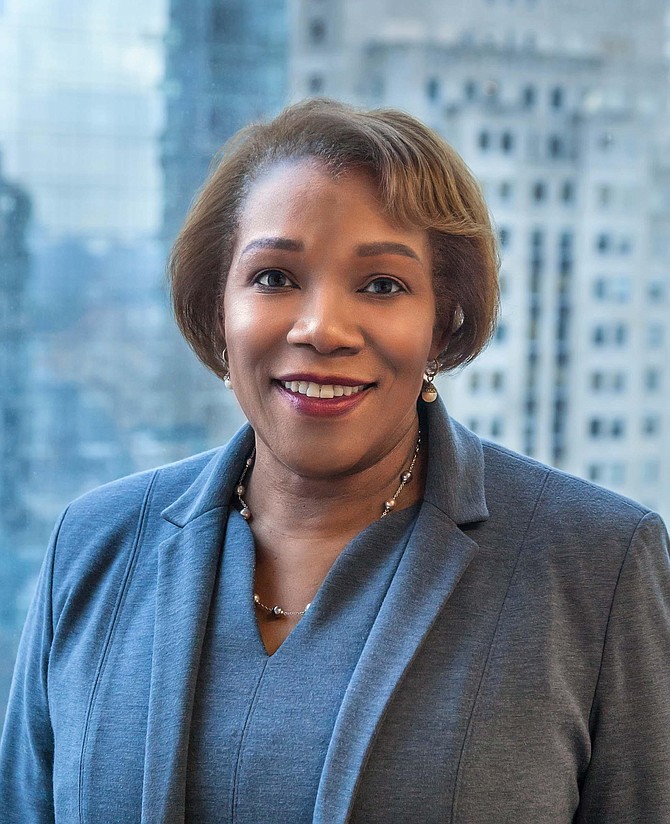 ---
CHICAGO STATE UNIVERSITY NAMES Z SCOTT AS PRESIDENT
Scott Brings Vast Legal, Business and Higher Education Experience to Chicago's Oldest Public University
The Chicago State University Board of Trustees today announced Zaldwaynaka ("Z") Scott as the 25th President of the University. Scott will bring 30 years of leadership, management and legal experience to Chicago's oldest public university, which includes 5 colleges offering 38 undergraduate and 30 graduate degree-granting programs and a commitment to providing access to higher education for students of diverse backgrounds and educational needs. Scott will start on July 1 and will replace interim president Rachel W. Lindsey, Ph.D, who has led the University since April 2017.
"Z brings an infectious energy, confident leadership, a distinguished academic record and a lifetime immersed in leading initiatives that strengthen Chicago communities," said Reverend Marshall Hatch, Chairman of the Board of Trustees at Chicago State University and Pastor of New Mount Pilgrim Missionary Baptist Church. "This is a pivotal moment for Chicago State University and I look forward to working closely with Z to lead transformative changes and meet our important mission."
Scott was selected from nearly 50 applicants after a five-month intensive search by the Association of Governing Boards of Universities and Colleges (AGB Search) alongside a Presidential Search Committee from Chicago State University.
The Presidential Search Committee was co-chaired by Board Trustees Nicholas A. Gowen and Tiffany R. Harper and included several members of the University's faculty, staff, students and community.
"I am deeply grateful for this extraordinary opportunity to serve as Chicago State University's president," said Z Scott. "As the daughter of a Chicago Public Schools librarian, I was taught at a young age the value of education as a great equalizer in society. Chicago State University has a history of educating leaders, especially in the African-American community, and I look forward to working with the University's board, faculty, students, staff, alumni and elected, business and community leaders to enhance the school's global reputation and provide top-tier educational experiences for our students."
Previously, Scott served as an equity partner in the Chicago office of Foley & Lardner LLP, a national law firm. She has counseled business executives and corporate boards on a broad range of legal issues and led complex organizations and legal and investigative teams, including serving as the inaugural leader of a statewide corporate compliance program and as a senior leader of a prosecution unit in the Chicago U.S. Attorney's Office.
She has expertise in guiding organizations in high-stakes regulatory matters, conducting corporate internal investigations, and helping companies in the assessment and development of global corporate compliance programs and crisis management and risk mitigation.
Scott has legal and ethics education teaching experience at Chicago-area law schools including Northwestern, the John Marshall Law School and the University of Chicago. She is a recognized community and civic leader who has led and served on numerous Chicago and statewide boards and committees, including The Ann & Robert H. Lurie Board of Trustees, Delta Sigma Theta Chicago Alumnae Chapter General Counsel, The Chicago Network, Just the Beginning – A Pipeline Organization, and the American Bar Association Criminal Justice Section Women in White Collar Subcommittee.
In addition to working in private practice as an attorney and teaching, Scott has held multiple board positions in city and state government, including the Chicago Housing Authority, where she served as Board Chair. Scott served on Chicago State University's Board of Trustees from 2010 to 2013 as
Vice-Chair.
Scott received her J.D. from Indiana University's Maurer School of Law, and a B.S. in Journalism from University of Illinois, Champaign-Urbana. She lives in the Jackson Park Highlands neighborhood with her husband and has two children.
---