South Shore Non-Profit Benefits From Walgreens Fundraiser
5/9/2018, noon | Updated on 5/9/2018, noon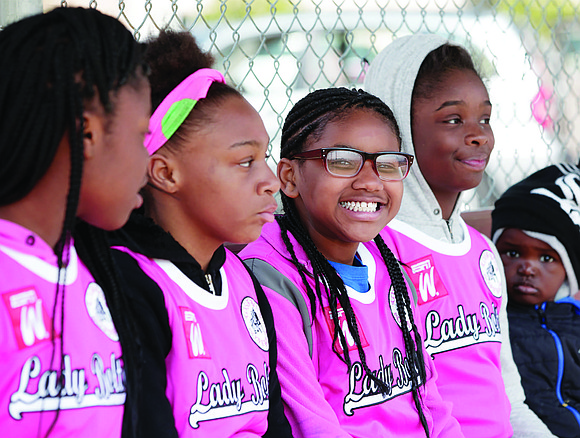 South Shore Non-profit Benefits from Walgreens Fundraiser
BY KATHERINE NEWMAN
On May 24th, Walgreens will close out their fourth annual Red Nose Day fundraiser and award the proceeds to its 14 global charity partners who will then distribute the money to more local charitable organizations, some of which operate on the South Side of Chicago.
The Red Nose Day Fund is generated by the sale of Red Noses for $1 and other Red Nose Day merchandise sold at Walgreens stores across the country.
"This year, the Red Nose Day Fund supports 14 global charities working to eliminate childhood poverty by ensuring children are safe, healthy, educated and empowered. Of those, several are supporting youth on Chicago's South Side, including the Greater Chicago Food Depository, through Red Nose Day partner Feeding America, the Girls and Boys Clubs of Chicago, and Chicago Children's Health Project, through charity partner Children's Health Fund," said Dorothy Maziarz, District Manager of Pharmacy and Retail Operations for Walgreens.
One particular Chicago organization that benefits from Red Nose Day is Lost Boyz Inc., a nonprofit in Chicago's South Shore neighborhood that uses baseball and softball to steer children away from violence along with providing mentoring, tutoring, and service learning experiences.
"We target young people from ages four to 24, particularly youth who are very vulnerable or at risk of being either a victim or perpetrator of violence. However, our programs are not closed or narrowed to the target group, our programs are pretty much open to any youth that want to participate," said LaVont'e Stewart, Lost Boyz Inc. founder.
Growing up on the south side, Stewart was part of an upper-middle-class black family and was in many ways privileged over his peers. Still, due to a lack of mentoring and increased crime in black communities during the late 80's, Stewart was drawn towards a different lifestyle and found himself incarcerated on a felony gun charge.
"Although it cost me four years of my life and it was a major set back in my life, I don't regret what happened to me. If that experience never happened there would never be a Lost Boyz," said Stewart.
After returning home from prison, Stewart got involved as a little league coach in the community which eventually led him to start Lost Boyz Inc. in 2008 to better serve the needs of young people in his neighborhood.
He said he created a model, "that took into account the developmental needs that kids have and all of it ended up being built on top of mutually beneficial relationships that use sports to put kids on a healthy trajectory in life."
Lost Boyz Inc. is able to benefit from Walgreens Red Nose Day fundraiser because of their partnership with one of the global charity partners, Laureus Sport for Good Foundation USA, a nonprofit that supports local organizations across the U.S. that offer sports-based youth development.
Last year, the Laureus Foundation provided $15,000 of funding to Lost Boyz Inc. and Stewart said that this year they will provide the same amount, if not more.