Greater Chatham Initiative Sees Art As the Soul of The Community
3/28/2018, noon | Updated on 3/28/2018, noon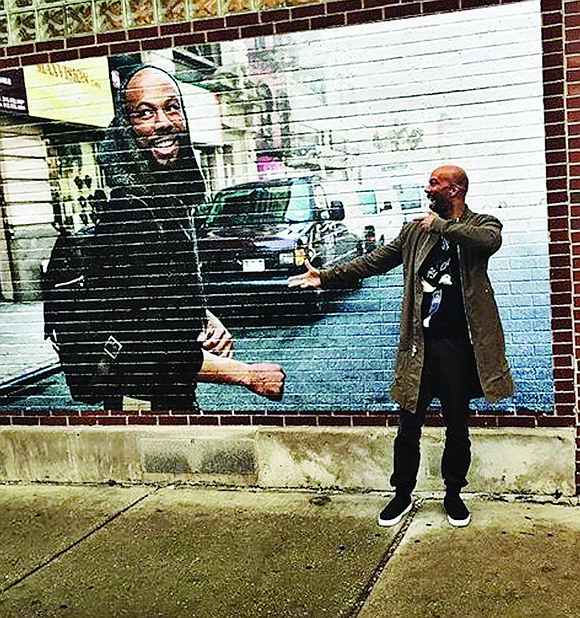 Greater Chatham Initiative Sees Art As the Soul of The Community
BY KATHERINE NEWMAN
The Greater Chatham Initiative (GCI) is a non-profit that specializes in economic development. Since it's inception, GCI has been working to protect businesses in the area, increase housing stock, and create workforce opportunities in the Greater Chatham area, while maintaining an eclectic culture.
"We started about 18 months ago and our goal is to make four communities, Avalon Park, Auburn Gresham, Greater Grand Crossing, and Chatham, communities of opportunity and of choice," said Nedra Sims Fears, executive director of GCI.
This community contains one of the most solid middle-class African American populations in the city and is home to many successful black businesses, according to the Encyclopedia of Chicago.
Within recent years, the community has noticeably changed and Fears attributes that to the economic recession that began in 2007.
"These four communities were hit very hard by the recession. We had high unemployment and many people weren't able to find jobs. A lot of the homes were in foreclosure because of the recession and because of predatory lending and so that was the downside of the challenge," said Fears.
The upside is that through it all, the area has maintained a strong business sector. "We have over 4500 businesses and those businesses employ over 51,000 people, 20 percent of whom live in Greater Chatham, and they generate well in excess of a billion dollars in sales. That's the good news," said Fears.
More than being a long-time hub for black families and businesses, the area has also held strong as an artistic community.
"When you look at the census data, 10 percent of our residents classify themselves as artists. The art is really the soul of the community. It represents and celebrates our strength, hopes, and dreams," said Fears.
Chicago artist and urban planner, Chris Devins, agrees that art can be a gateway to economic development. So much so, he designed and executed a mural in the community in 2015.
Devins is the artist behind the mural at 79th St. and Evans St. titled "Rashid" which shows Chicago native and legendary hip-hop artist, Lonnie Rashid Lynn, Jr., better known as Common. The artist was drawn to Common as a subject because he fit with the identity of the community.
"I wanted to make something that could reach the average person and the youth. That's what led me to Common, he came up from the concrete and made something out of himself and that fit the identity of the community. I wanted to highlight that positive aspect of the community that would reach the ordinary person," said Devins.
This is exactly what residents of the Greater Chatham Area are hoping to see in their community, according to Fears.
"Having artists such as Chris is really important because they represent pictorially how people feel about their community," said Fears. "They want murals, they want statues and banners, they want an eclectic mix of art that represents our eclectic points of view."