My Brother's Keeper Alliance Hosts Pathways to Success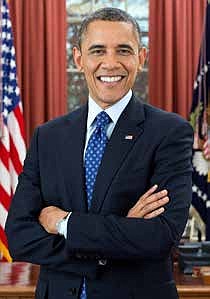 ---
My Brother's Keeper Alliance Hosts Pathways to Success
Washington, DC – On February 27, 2018, My Brother's Keeper Alliance, an initiative of the Obama Foundation, will host its final "Pathways to Success: Boys and Young Men of Color Opportunity Summit."
In partnership with the City of Newark, Mayor Ras J. Baraka, Prudential Financial, Inc., My Brother's Keeper Newark, and the Prudential Center, the event will provide local youth, including boys and young men of color, with access to hiring opportunities, community resources, and social services in Newark. Participants will receive
career preparation and leadership development training and will be
interviewed by potential employers, with some employers offering on the- spot hiring.
During the day-long Opportunity Summit, Newark youth will be provided career training and job opportunities with companies including Prudential, Starbucks, AutoZone, and Whole Foods.
Job exploration and community resource partners will also be on
hand to connect youth with a diverse array of tools and services, ranging from resume writing to ongoing mentorship opportunities.
"We could not be more thrilled to celebrate the fourth anniversary
of the My Brother's Keeper initiative by joining Mayor Baraka, Prudential, and the citizens of Newark to demonstrate what it looks like when a city goes all in for its most vulnerable youth," said Michael Smith, Director of MBK Alliance and Youth Opportunity Programs at the Obama Foundation. "Newark was one of the first cities to accept President Obama's My Brother's Keeper Community Challenge, and has
been devoted to the mission ever since.
We're proud to bring the Opportunity Summit to Newark to ignite the
tremendous efforts underway to ensure every young person in the city knows they are valued and has every opportunity to achieve their dreams."
Since 2016, MBK Alliance has hosted three Opportunity Summits in Oakland, Detroit, and Memphis which resulted in over 1,000 on-the-spot job offers to participants. At the upcoming Opportunity Summit in Newark, MBK Alliance expects to connect more than 500 attendees to
employment opportunities, leadership training, and community resources.
Nationally, nearly 7 million young people between the ages of 16-24 are out of school or not working; roughly 7,000 of these young people are in Newark alone, the majority of whom are young men of color. The Opportunity Summit is designed to catalyze local youth employment efforts, such as Newark 2020, while fortifying youth with the tools they need to overcome barriers and place them on the pathway to success.
After the Opportunity Summit, My Brother's Keeper Newark, and its
partners will follow up with participants and provide them with myriad services to encourage their continued success.
President Obama launched My Brother's Keeper in February 2014 to
address persistent opportunity gaps facing boys and young men of color
and to ensure all youth can reach their full potential. In 2015 the My Brother's Keeper Alliance (MBK Alliance) was launched, inspired by My Brother's Keeper, to scale and sustain the mission. In late 2017, MBK Alliance became an initiative of the Obama Foundation. Within the Obama Foundation, MBK Alliance leads a cross-sector national call to action focused on building safe and supportive communities for boys and young men of color where they feel valued and have clear pathways to opportunity. www.obama.org/ MBKA
---