The Black Creativity Program Returns to MSI
2/7/2018, noon | Updated on 2/7/2018, noon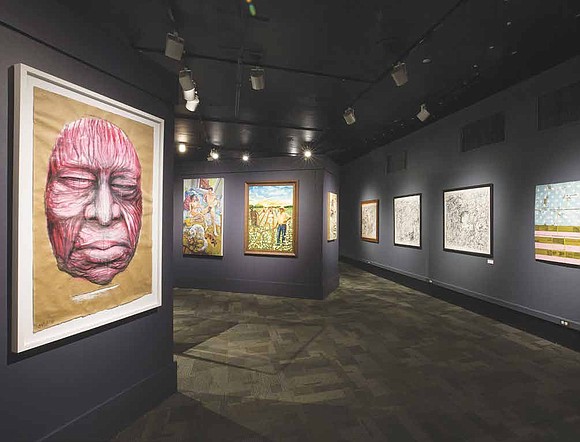 The Black Creativity Program Returns to MSI
By: Katherine Newman
The Black Creativity program has returned to the Museum of Science and Industry (MSI). This program runs annually for black history month and includes several different exhibits and activities to encourage people to visit the museum and explore the creative achievements of African Americans.
"Black Creativity is a program that provides visitors with a hands-on, creative way to learn about not only African American achievements, but how they themselves become innovators and inspire young learners," said Manny Juarez, director of science and integrated strategies at MSI.
One particularly exciting part of the Black Creativity program is the Juried Art Exhibition featuring over 100 works of art from professional and emerging African American artists. The exhibition is also special because it has been coming to the museum annually since 1970.
"Our Juried Art Exhibition started in 1970 and it's one of the nation's longest running continuous exhibitions of African American art so we are very proud of that," said Juarez. "This year we have about 135 pieces in the exhibit and we also have student work in there that has been selected and is on display."
MSI also accepts art submissions from students around the region that can be displayed in the exhibition alongside the more well-known artists.
"It's open to students across the city. We do get representation from schools from this area in Hyde Park, but it's open to students throughout the region," said Juarez.
The Black Creativity Program has a number of other activities and exhibits going on from now until the end of February. The program not only provides a way to learn about African American's contributions to the world of art and science, but also inspires children to achieve their
full potential within the science, industry, medical, and engineering fields.
"It's a really terrific show this year and we are very happy with the quality of the work and the diversity the work that is being displayed," said Juarez.
For more information on the Black Creativity Program visit msichicago.org.