Public Forum Held To Hear From Three African American Mayoral Candidates
12/12/2018, noon | Updated on 12/12/2018, noon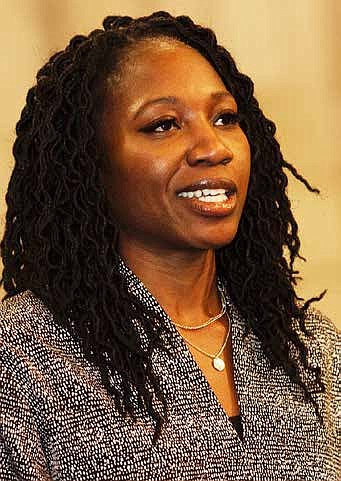 Public Forum Held To Hear From Three African American Mayoral Candidates
BY KATHERINE NEWMAN
Indivisible Chicago - South Side and First Unitarian Church of Chicago, 5650 S. Woodlawn Ave., recently co-hosted a mayoral candidate forum that featured La Shawn Ford, Lori Lightfoot, and Amara Enyia who each had a chance to speak at the event about their ideas for the city.
Indivisible Chicago - South Side is an organization that was created to unite the residents of Chicago's south side and to push for more progressive values from the elected officials that represent their communities.
During the forum, each candidate was given time to speak and then immediately following their prepared remarks, audience members were able to ask them specific questions about their platforms and ideas.
Lori Lightfoot, former Chicago Police Board President and federal prosecutor, shared information about her background and told listeners that her family struggled growing up.
"I chose to tell you about my background because it very much informs you of who I am and why I am standing before you as a candidate for Mayor of Chicago. I saw way too many people growing up with circumstances like mine and families like the one that I grew up in being left behind.
There are a lot of great things about this city, as you know, but the greatness and prosperity of our city is not being equally distributed to neighborhood after neighborhood in the way it should be," said Lightfoot.
Amara Enyia, a policy consultant and director of the Austin Chamber of Commerce, is a first generation African American whose parents immigrated to the country from Nigeria.
Enyia has been publicly supported by Chance the Rapper and during the forum she spoke about her focus on integrity, equity, and trust. She said that through her campaign and as Mayor she wants to amplify the voices of everyday Chicagoans.
La Shawn Ford was the third candidate that was spotlighted at the recent forum. Ford is currently serving as State Representative for the 8th District of Illinois which covers part of Chicago's Austin neighborhood and portions of Berwyn, Brookfield, Forest Park, La Grange, La Grange Park, North Riverside, and Oak Park.
During his remarks, Ford said he strongly believes in the power of democracy and that he enjoys the opportunity to be engaged with city residents. As Mayor, he would put an emphasis on public engagement and encourage Chicagoans to take back their city.
During the event, questions arose from the audience about support or the Obama Presidential Center, criminal justice reform, and economic development in Chicago's neighborhoods.
All of Chicago's Mayoral candidates recently submitted their petitions to be placed on the ballot. Currently, there upwards of 15 potential candidates for Mayor and several are facing challenges to their petition signatures. It is possible that the ballot will not be finalized until shortly before the election is scheduled to take place on Feb. 26.