World of Soul Motorcycle Community Working to Transform Image of Motorcycling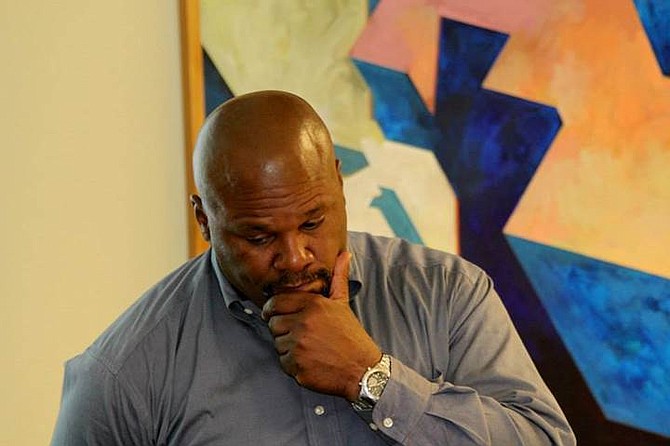 ---
World of Soul Motorcycle Community Working to Transform Image of Motorcycling World of Soul Motorcycle Community, Inc. and Ride for CHANGE Ride for HOPE Foundation have teamed up with Illinois Humanities and the National Endowment of the Humanities with the support of the Illinois General Assembly through the Illinois Speaks initiative to address some pressing issues and relay innovative opportunities in the motorcycle community. World of Soul Motorcycle Community, Inc. is a national braintrust organization stemming from its social network of motorcyclists. The Foundation was established to manage the programing approach to World of Soul Motorcycle Community's base of 9,600 riders and clubs. Together they will convene stakeholders to gather their input and suggestions to help realize its full potential during the World of Soul Motorcycle Community Conference Series featuring "Motorcycling and the Humanities". "The problem is trying to move forward positive initiatives but having the negative image of motorcycling as an obstacle. Everyone likes our mission. However, potential partners quickly become skeptical. The image and influence of the outlaw motorcycle culture has not helped either." Said Terry Hardy, CEO and Founder of World of Soul Motorcycle Community, Inc. Since its inception in 2008, World of Soul Motorcycle Community, Inc. has been working to bring together diverse riders around issues important to the community. "Riding is about fun, adventure, excitement and freedom. It has nothing to do with charity. But motorcyclists are typically good people that give back to the communities in which they live and serve. The public does not know that." The conference series creates a platform for discussion to have dialogue about the motorcycle culture in preparation for civic engagement. Hardy further stated, "We are particularly interested in bringing riders together in a public forum who can provide honest and direct insight about the motorcycle community culture from the perspectives of both experienced and new riders - and contribute to strategies that can help forge a brighter future". Ride for CHANGE Ride for HOPE Foundation's support from humanities agencies and elected officials is fitting as their work evolves around internal politics, history, culture, education and the arts. Their aim points the motorcycle community toward social and cultural reconciliation through awareness and education. To make matters more interesting and worthwhile, World of Soul Motorcycle Community is working to encourage the motorcycle community and industry to support education. This is made possible through collaboration with the community-at-large, namely parents, institutions, organizations and agencies supported by foundations, commercial entities and elected officials. Most recently, it embarked on a program to increase and expand the amount of college tours departing Chicago in route to historically black colleges and universities in support of area high school students. "Turning the motorcycle community's attention to education as a means to reflect on their own image and thereby encouraging an internal adjustment while giving back to the communities in which they live and serve is a remarkable strategy to produce positive performance outcomes on multiple levels", said Justin Slaughter, Illinois State Representative, 27th District. The series of meetings will take place at Urban Partnership Bank starting on November 1st and November 15th from 6:00pm to 7:30pm then on to Chicago State University. Details have yet to be released concerning the CSU dates. For more information contact Terry Hardy at 773-220-2602 or visit their website at www.worldofsoulmc.com.
About World of Soul Motorcycle Community
World of Soul Motorcycle Community, Inc. is an Illinois nonprofit corporation and national braintrust organization established from a social network organized to promote charitable works, awareness, education, literacy, workforce training and opportunities, the development of industry and the reduction of violence.
Our mission is to examine and promote the recreation of motorcycling; the environment and spirit of the motorcycle community. To add redeemable value to the motorcyclists' experience by addressing issues significant to the community while uniting bikers with community organizations and commercial industries.
---