Telecom and Cloud Service Options Expand in Africa
5/24/2017, noon | Updated on 5/24/2017, noon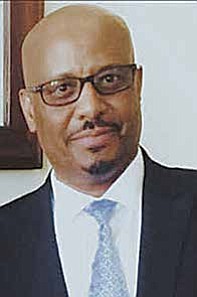 Telecom and Cloud Service Options Expand in Africa
Affordable mobile telecommunications in Africa are expanding through a
joint venture between two Virginia-based companies. "Our 20-20-20 goal is
to serve 20 million Africans in 20 countries by 2020," says Paul Delkaso, managing member of the Virginia Based Artilium-Africa, and president and CEO of Tristar and Tritente Global Energy Group.
"Africa's population across 54 countries is 1.2 billion. To be able to reach
the maximum number of people most cost-effectively, our strategy is to partner with existing mobile operators to expand their customer base,
while also looking for strategic opportunities," he says in a statement.
Artilium-Africa is a collaboration between an established Belgian telecommunications company and the Tritente Global Energy Group (TSMPG.com), an organization launching $4.6 billion worth of renewable
energy and transmission infrastructure in Africa. Artilium-Africa has initial
arrangements in place with mobile operators in five African countries to provide cloud and telecom services.
Artilium provides software to network operators and service providers. One of the key benefits of the service is Artilium's signature product,
the ARTA Mobile Applications Platform. The platform enables network operators to open networks to third party developers and launch new services with elements from both telecom and web environments. The service is designed to optimize the way customers in Africa use mobile technology, whether to pay bills, manage data, or connect with the world.
Artilium-Africa has the potential to leapfrog over mobile competitors Facebook and Google in pursuit of the African audience, according to a company statement. The Artilium software allows for 80 percent to 90 percent cost savings and fast connectivity, while the decentralized design allows for inexpensive deployment of cloud, telecom, and value-added services. In addition, the company's credibility with many Sub-Saharan
countries has facilitated several contracts that comply with the US Foreign Corrupt Practices Act. University partnerships also may help build the Artilium network capacity in Africa.
Artilium-Africa has an exclusive license for Africa to deploy its disruptive 700-terabyte, 15-kwh micro data center, which requires about as much power as a vacuum cleaner and takes up about as much space as a small refrigerator. The company is integrating this micro data center with its "All-in-One-App," with features that include bill paying, chatting, and connecting with services such as hallo doctors or hallo taxis. "Think PayPal, WeChat,Viber,
WebMD et. al., rolled into one All in-one App and tailored to Africa," says Delkaso.
Visit artilium-africa.com to learn more about the company's partnerships and potential. NEWSUSA