I'LL-EQUIPPED TO IDENTIFY MENTAL HEALTH CALLS
EMERGENCY RESPONDERS
9/13/2016, midnight | Updated on 9/13/2016, midnight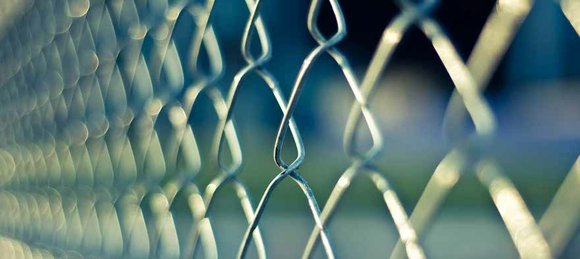 EMERGENCY RESPONDERS
I'LL-EQUIPPED TO IDENTIFY MENTAL HEALTH CALLS
By Safiyyah P. Muhammad
According to an Associated Press report, a growing number of shooting deaths by police, involving the mentally ill has prompted lawyers for the U.S. Justice Department to investigate excessive force by police officers in cities like Baltimore, Seattle and Portland. In Chicago, Jennifer McGowan, associate director of National Alliance for the Mentally Illinois (NAMI) said NAMI offers Crisis Intervention Training or CIT so that Chicago police are better equipped to deal with the mentally ill.
CIT is a 40-hour training program for Chicago police which educates officers on effectively responding to a mental health crises. The goal is to develop collaborations between law enforcement and community mental health agencies and curb violent confrontations between the mentally ill and police.
The program assists some 1,400 police officers across the city with Chicago being the largest CIT force in the nation. "CIT helps law officers to spot signs and symptoms of mental health conditions," McGowan said.
"The CIT program teaches police to listen and recognize what is going on so that individuals can get the treatment they need as opposed to being put in jail," she continued.
In distressed instances, where a mentally ill family member needs assistance, caregivers are forced to make a choice over whether to call the police to save a life or call the police and risk that family member going to jail.
McGowan adds a police officer's level of training could affect the outcome in volatile situations.
"Law enforcement who has CIT training is 18% more likely to direct a person experiencing a mental illness crisis to a mental health facility for treatment as opposed to non-CIT trained officers," McGowan stated. "The training has the ability to change negative interactions with individuals in a crisis," she added.
Although emergency call takers and dispatchers in Chicago are a critical component of the mental health crisis response, they are ill-equipped to identify mental health calls and dispatch appropriate resources, according to a Chicago Police Accountability Task Force Executive Summary. The task force was created by Mayor Rahm Emanuel in the wake of the delayed release of the video that depicted the shooting death of teenager Laquan McDonald.
In 2005, following a series of highly publicized shootings of persons with mental illnesses, CPD established the CIT program to train officers on addressing individuals in mental health crises.
While the CIT program has had a number of positive outcomes, only 15% of CPD officers are CIT-certified" according to the task force's executive summary. The executive summary further concluded that, "This is not enough to ensure that there are enough CIT certified officers to respond to mental health calls."
Vanita Gupta, head of the Civil Rights Division in Baltimore said it's not about casting blame on police officers, but says it's about making sure that there is adequate support for communitybased mental health services that are in compliance with federal law.
Lisette Gushiniere contributed to this story