PUSH Holds 45th Annual Convention
5/26/2016, 4:46 p.m. | Updated on 5/26/2016, 4:46 p.m.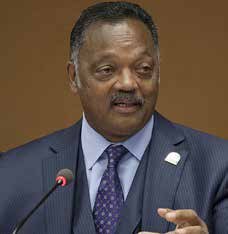 Rev. Jesse . Jackson Sr.'s Rainbow PUSH Coalition & Citizenship Education fund are holding their 45th annual convention dubbed: "A More Perfect Union: From Freedom To Voting Rights To Economic Justice," from June 25-29, 2016, at the Hyatt Regency McCormick Place, 2233 S. Martin Luther King, Jr. Drive, Chicago, IL. For more information, please call: 773.373.3366 or Don Terry, at 312.608.2514.