The 31st Chicago Gospel Music Festival
5/18/2016, 3:29 p.m. | Updated on 5/18/2016, 3:29 p.m.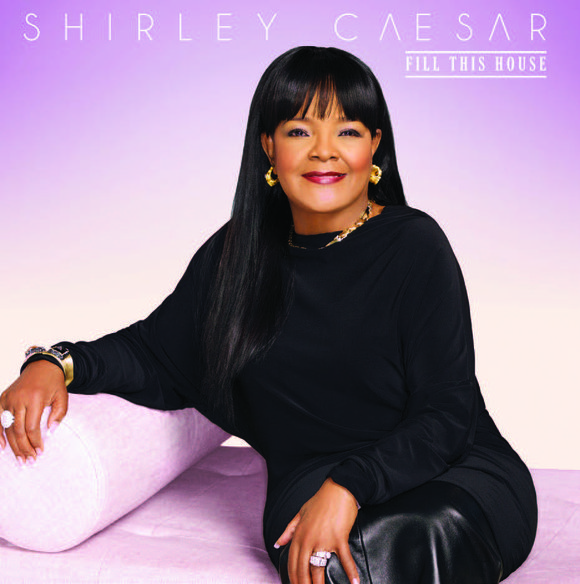 The 31st Chicago Gospel Music Festival
The Department of Cultural Affairs and Special Events recently announced its full lineup for the 31st Chicago Gospel Music Festival. The free admission festival will be held June 3–4 in Millennium Park and the Chicago Cultural Center and will include the following headliners: Hezekiah Walker & The Love Fellowship, Travis Greene, Shirley Caesar, Brian Courtney Wilson, Chicago Mass Choir, Percy Gray Jr. & Joshua's Troop, New Direction, The Victory Travelers and many more.
The Chicago Gospel Music Festival will be held at the Chicago Cultural Center (78 E. Washington St.) from noon to 4pm and in Millennium Park from 6 to 9:30pm on Friday, June 3, and continue in Millennium Park (201 E. Randolph St.) on Saturday, June 4, from 4 to 9:30pm. The festival will feature local and national artists celebrating the genre's foundational roots in Chicago.
In addition to the festival, Chicago Gospel Music Festival Presents will offer free gospel concerts around Chicago, throughout the year. On May 18, at 6:30 p.m., at the Chicago Cultural Center, gospel music fans can get Up Close and Personal with a discussion moderated by Michelle Williams of Destiny's Child and presented by The Recording Academy featuring music producer Phil Thornton and recording artist Lalah Hathaway. Gospel artists The Jones Family Singers and Chicago's Apostolic Church of God Sanctuary Choir will perform on July 25, at 6:30pm, as part of the Millennium Park Summer Music Series. Fall events will be announced at a later date. The year-round programming highlights the city's vibrant local gospel music community.
Millennium Park Performances at the Jay Pritzker Pavilion
The festival's opening night in Millennium Park on Friday, June 3, will kick off with "gospel salsa" from Orchestra Ebenezer Ministry at 6pm. The 13 member band is led by Joe Diaz and offers an international voice to the festival. The new fresh sound in gospel music today Kenny Lewis and One Voice will follow at 6:45pm. At 7:30pm, The James, a group of sisters bringing traditional gospel music to start "Celebrating Gospel Music Quartets" set followed by The Douglas Sisters and the energetic and always popular The Victory Travelers.
Gray Boys Production will spread the sprit at 8:30pm with Percy Gray, Jr. and Joshua's Troop, the Chicago-based gospel youth choir combining vocals with hip-hop, R&B and a jazzy gospel sound. Next up is an old school gospel sound with a new school twist from New Direction, and closing the evening will be the Chicago Mass Choir. Founded more than two decades ago, the choir has been nominated for numerous awards and will bring the evening to a joyous finale.
Performances at the Jay Pritzker Pavilion will start on Saturday, June 4, at 4pm with a special set to mark the centennial of the Great Migration with The Great Migration Mass Choir featuring Dr. Cynthia Nunn & The IMEJ Mass Choir and The Vessels of Victory, Victory Apostolic Church. At 5pm, Stellar Award-winner and the newest member of the Gospel Motown family Brian Courtney Wilson will perform followed by GRAMMY® Awards-nominated singer-songwriter Bishop William Murphy at 5:45pm.
At 6:30pm, audience members will be on their feet to welcome Shirley Caesar, the "First Lady of Gospel Music." Caesar is a multi-award winning artist, having won eleven GRAMMY® Awards and seven Dove Awards during her incredible career spanning more than six decades.
With his 2015 hit "Intentional," singersongwriter Travis Greene will take the stage at 7:30pm. The GRAMMY® Award-nominated and twice Stellar Award-nominated youth pastor and national recording artist with RCA Inspiration won't disappoint festival goers with his inspirational message.
The festival finale will feature GRAMMY® Award-winning Hezekiah Walker and the Love Fellowship Choir and their uplifting contemporary gospel at 8:30 p.m. Walker is not only one of the brightest stars in gospel music but also pastor of the prominent Brooklyn, New York, megachurch Love Fellowship Tabernacle.
Chicago Cultural Center Performances On Friday, June 3, the Chicago Gospel Music Festival will open at the Chicago Cultural Center in Randolph Square (1st floor north) and Preston Bradley Hall (3rd floor south) at noon until 4pm. Performers throughout the day include: Kenwood Academy High School Festival Concert Choir; Jessica Love; Candy LaFlore; "Chicago's Next" artists Kymar Garner, Ebony and Ron Poindexter; When Shepherds Worship; GA3; Kevin Gray; the Kinsmen and many more. For a complete festival lineup, visit chicagogospelmusicfestival.us.