Chicago Public School Lay Off 63 Employees; Chicago State University will Possibly Lay Off 900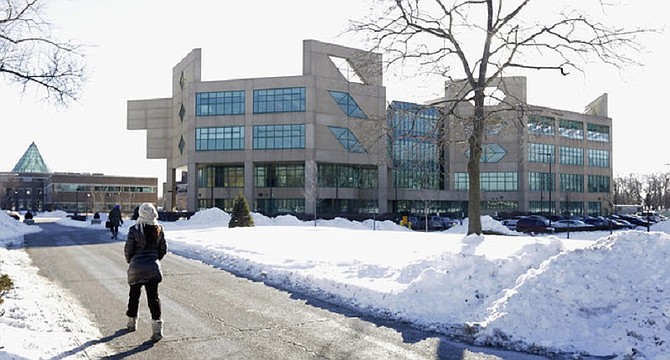 ---
Chicago Public Schools handed out pink slips to 62 employees on Monday, 17 of them teachers. The school district said that it is in the midst of trying to balance a budget that includes eliminating $85 million from school budgets and said that the laid off include 43 full-time and 19 part-time employees. Officials at CPS are also saying that the cuts are absolutely necessary, yet unfortunate for students, teachers and principals.
Chicago Public Schools is blaming Ill. Gov. Bruce Rauner for the layoffs because he has not been effective in leading state legislatures in coming up with a school funding plan.
Soon after CPS announced the layoffs, the Chicago Teachers Union Vice President, Jesse Sharkey, indicated that the union is posturing to strike as soon as April 1, if CPS follows through on its threat to unilaterally cancel the 7 percent pension pickup it has made for decades.
Meanwhile officials at Chicago State University (CSU) were forced to tell its 900 employees last week that they could be laid off thanks to the state of Illinois' looming budget crisis.
The university has been in financial turmoil for a while and as a result has been making desperate attempts to keep its doors open. For example, CSU shortened its spring break schedule this year, which shortens the second semester, which allows the school to afford to finish it. And according to news reports, in an effort to make up for a lack of state funding which accounts for nearly 30 percent of its budget, the school has been spending its cash reserves.
If CSU lays off its 900 employees, the school's President Thomas Calhoun Jr. would be included in the cut.
"The actions taken today are necessary to fulfill our legal obligation and to make necessary reductions, so that we can continue running the university in the absence of state funds," Calhoun said last week in regards to the possible layoffs. "It is our sincere hope that the governor and legislative leaders will do the right thing and provide funding for public universities before these layoffs would have to be executed."
Some African American state legislators have attempted to save CSU from closing including State Rep. Ken Dunkin (Dist.-5th) who co-sponsored House Bill 6409 with State Rep. Reginald Phillips (Dist.-110). The bill proposes to appropriate $160 million in emergency assistance for public universities and $40 million in emergency assistance for community colleges and supposedly the proposal wouldn't raise taxes and wouldn't cut social services.
But State Sen. Emil Jones III (Dist.-14th) who has also sponsored a bill to save CSU disagreed with Dunkin saying in a released statement:
"The legislation that my colleague and good friend Ken Dunkin is proposing comes with a few strings attached. Ken's bill is funded by a separate demand from the governor and republicans in the form of Senate Bill 3044, which steals funds from LIHEAP, the Human Services fund, foreclosure prevention programs, money for our crumbling schools and a fund that provides long-term care for seniors. So sometimes, the things our "allies" suggest aren't really what they seem to be. Legislation I am sponsoring spends tax money we have collected and hasn't been spent to fund CSU."
Ill. Gov. Bruce Rauner says he supports the bill sponsored by Dunkin.
---