Film tells story of Jewish Partnership with African American Communities
6/15/2016, noon | Updated on 6/15/2016, noon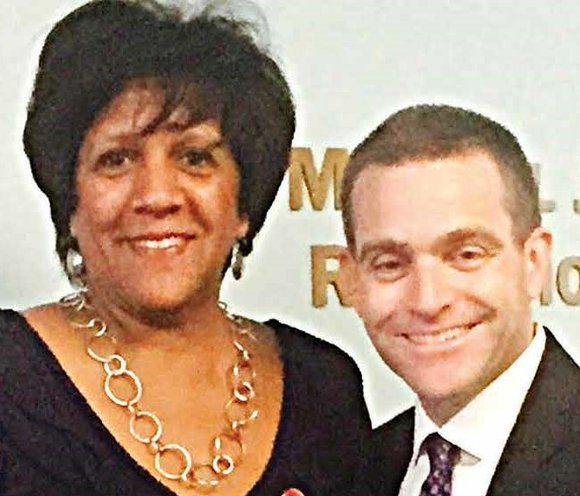 Film tells story of Jewish Partnership with African American Communities
By Monique Smith
The Anti-Defamation League and the Chicago Urban League joined together recently and hosted a special community fundraiser screening of the 2015 documentary film entitled, "Rosenwald: The Remarkable Story of a Jewish Partnership with the African American Communities." Proceeds from the screening will be used to support both organization's efforts in continuing to provide programs that help further each organization's mission. Tickets to the screening were $75 each.

The film is about Julius Rosenwald, the President of Sears who donated millions of dollars towards assisting in the education of black children.
"The film really provides an amazing jumping off point for both our communities to say look what we can do together and the impact we can have on lives," said Lonnie Nasatir, Regional Director of the Anti-Defamation League. Shari Runner, President and CEO of the Chicago Urban League cites the long history of the ADL and the CUL working together.
"In the state our community is in right now, it's wonderful that we can show people through this film, how a partnership works," she said. Rosenwald believed in the Jewish ideals of tzedakah (charity) and tikkun olam (repairing the world) and was said to have been influenced by the writings of educator Booker T. Washington whom he later worked with to build over 5,000 schools for blacks.
Rosenwald awarded fellowships and grants to a litany of African American intellectuals and artists. They included: Mariam Anderson, James Baldwin, Langston Hughes, Zora Neal Hurston, W.E.B. DuBois, Gordon Parks, Ralph Ellison and civil rights leader, Julian Bond. The list goes on and is accompanied by a list of prominent educators and alumni of the Rosenwald schools including; actress, singer, dancer and poet, Maya Angelou, civil rights activist and U.S. Representative John Lewis, Tony Award winning playwright, George Wolf and The Washington Post Pulitzer Prize winner, Eugene Robinson.
The relationship between African Americans and Jews during the civil rights era was one of support and solidarity. More than half of the attorneys to represent protesters and members of the Urban League and the NAACP were Jewish, as were most of the whites who participated in the marches and protests in the Jim Crow South. In his lifetime, Rosenwald gave away $62 million.