City of Chicago Treasurer Kurt Summers Endorses Andrea Zopp for U.S. Senate
1/20/2016, 10:47 a.m.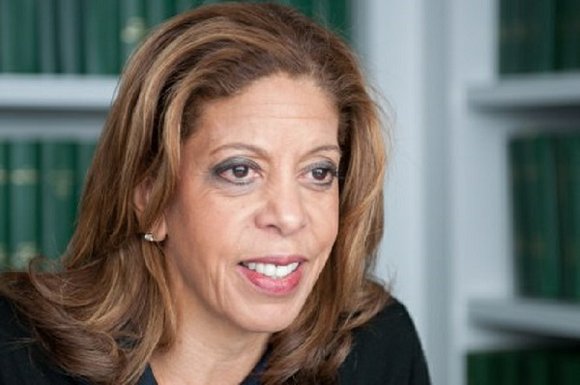 City of Chicago Treasurer Kurt Summers formally endorsed Andrea Zopp for U.S. Senate Sunday at Ujamaa Construction Inc. on Chicago's South Side on Sunday. Summers believes Zopp has the greatest potential to increase job growth and economic opportunities, especially for underserved communities.
 "Andrea has been a mentor to many young leaders, including myself," said Treasurer Summers. "She knows that, in order for our communities to improve and build long-term sustainability, we must develop and create opportunities for the next generation. Andrea Zopp is the right leader at the right time to represent us in the United States Senate and I will do all that I can to support her in this race."
"I have a tremendous amount of respect for City Treasurer Kurt Summers," said Zopp. "Treasurer Summers and I are both committed to investing in programs that help people learn skills that will allow them to find good paying jobs, not only now but in the future. I am honored to have his endorsement for my campaign for the U.S. Senate."
 Jimmy Akintonde, President and CEO of Ujamaa Construction Inc., a company that has created jobs and invested in the community said, "In addition to my great team, one of my greatest sources of support came from the Chicago Urban League. I was part of a business accelerator program there several years ago. Andrea has supported so many of us that it is only fitting that we help her take her leadership to our nation's capitol. We need a voice like hers in Washington to speak up for small business owners like me."
 Stephanie Hickman, President and CEO of Trice Construction, continued the sentiment adding, "I'm excited to be here because Andrea Zopp is a woman that I respect and admire. Andrea has been a strong supporter of Trice Construction. During her time at the Urban League, there was never a time I couldn't call her and she wouldn't respond to any question, concern, or need I had. She understands the important role that African American-owned businesses play in job creation, improving neighborhoods, and helping families move into the middle class."
 The endorsement of City Treasurer Kurt Summers capped off a week that included Zopp attending President Obama's final State of the Union address. Momentum continues to build for Zopp's campaign with more endorsements to come in the following weeks.
Zopp's primary rival in the Senate race is U.S. Rep. Tammy Duckworth (Dist-8th). Former NFL linebacker turned Illinois state senator Napoleon Harris is also running as a democrat for the seat.