Baseball Hall-Of-Famer Provides At Bats For Local Youth Sports Programs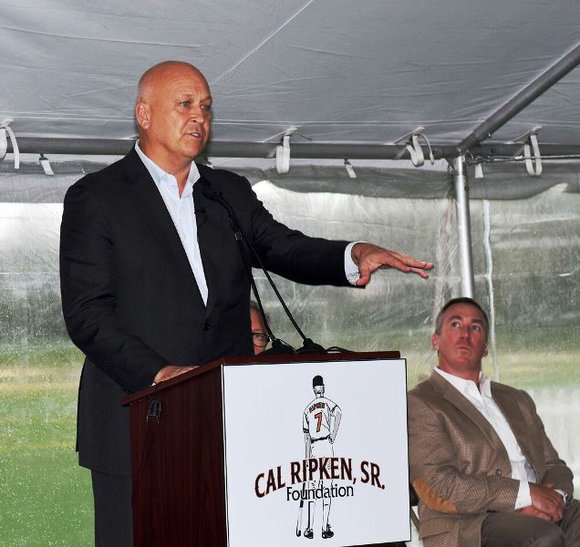 Major League Baseball Hall-of-Famer Cal Ripken Jr. wants to make sure that kids on the South side of Chicago have the opportunity to engage in sports, something that can positively impact their futures.
"You need to have a good and safe place to engage in programs and engage in sports. Many of the environments we go into, the places aren't safe," Ripken said. "We found that these state of the art, replicated grass fields can be transformational in communities. It becomes a place where the bad element can't hang out."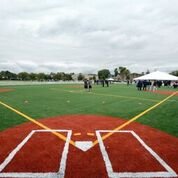 In celebration of The Cal Ripken Sr. Foundation's goal of completing 50 youth development parks (multi-purpose, synthetic surface fields) in five years, the national youth sports non-profit hosted a ribbon cutting ceremony at the newly named Freedom Field in Marquette Park Tuesday afternoon.
The Ripken Sr. Foundation partnered with Under Armour, Chicago Cubs Charities Diamond Project and FIELDS, Inc.
Freedom Field, which was named in honor of. Dr. Martin Luther King, Jr. and members of the Freedom Movement's march through Marquette Park in 1965, will provide underserved youth in the area with a clean, safe place to learn, play and grow. The field, at 6743 S. Kedzie Ave., consists of a 60-foot little league baseball field that double as a soccer field, along with soccer goals and a scoreboard.
Ripken says the idea came from brainstorming with his brother, Billy on how to extend their father, Cal Sr.'s legacy.
"My dad left us too early. He died of lung cancer in 1999, "Ripken, Jr. said. He was only 63 years old. My brother Billy and I sat down and tried to figure out what was the legacy of our dad's life. We determined it was helping kids," Ripken says.
Stacey Ullrich, Under Armour's director of global philanthropy, echoed Ripken's sentiments. She says that she reached out to local park district administrators to find out what resources they needed to make Freedom Park a reality.
"Sometimes, neighborhoods that go through tough times don't always get the support they need. And sometimes, they are overlooked," Ullrich says. "We wanted to look for neighborhoods that people don't jump to support. Hopefully, we can create the catalyst for change and we want to allow others to see what can be done when no one else is watching."
Freedom Field features a synthetic turf playing surface designed for multi-sport use. It will be maintained by the Chicago Park District, of whom the Ripken Sr. Foundation will work closely with. The foundation will also work in conjunction with the Union League Boys & Girls Clubs, to create and implement character education programming and clinics, including Badges for Baseball, a multi-faceted mentoring program that partners with local law enforcement and coaches to mentor at-risk youth.
According to the Ripken Sr. Foundation, over the last five years, 50 multi-purpose synthetic turf facilities were developed in 16 states, impacting over 220,000 youth.

Ripken, Jr. envisions sports as a way to improve police and community relations.
"If you're talking about police and communities relations, sports can do that. It puts down barriers and the lack of trust if you can speak in the language of sport, everyone can understand that and enjoy that," Ripken said.
For more information on the Cal Ripken Sr Foundation, log on to www.RipkenFoundation.org.