Ex-NFL Player Works to Keep Homewood Flossmoor H.S Ranked High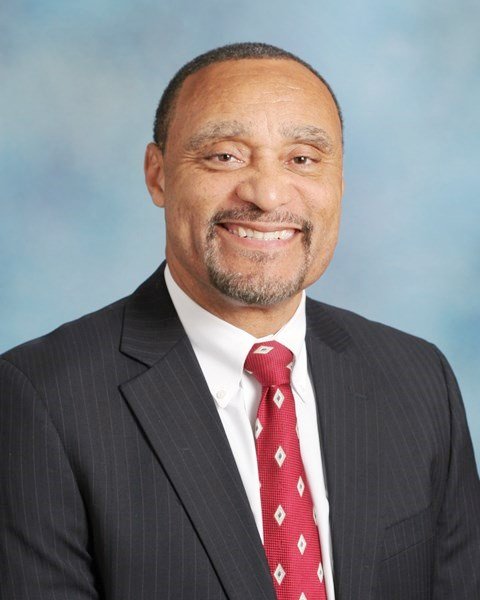 According to several polls conducted last week, Homewood Flossmoor H.S., in south suburban Ill., has the No. 1 high school football team in the area.

But the school is more than tough teens in cleats. Local school officials say Homewood Flossmoor, which has a predominantly African-American student population, is also believed to be one of the state's top ranked high schools academically.

A key reason for Homewood Flossmoor's high marks: Von Mansfield, the school's superintendent and a former football player, himself.
Mansfield, 55, might be the only ex-NFL player to head a school district in the U.S.
Mansfield says his past sports experiences help him as an educator at the school at 999 Kedzie Ave. in Flossmoor.
"I would compare him to a coach," said Gerald Pauling, a Homewood-Flossmoor high school board member, who has two children attending the school. "[Mansfield ] approaches issues and students based on what's needed. He is not going to bring a hammer when you need a screwdriver.
He is very serious. But when humor is needed, he has the ability to bring that. He adopts an encouraging attitude with students, telling them they would get through it."
Mansfield, reared in a public housing development in Milwaukee, Wis., played professional football for five years. Most of his NFL career was spent with the Philadelphia Eagles and the Green Bay Packers as a kick returner and defensive back.
"I was hurt more than healthy," quipped Mansfield, who added that he had seven soldier surgeries.
While playing in the NFL, Mansfield kept a strong interest in education.
Mansfield, who had attended the University of Wisconsin as college athlete, got his bachelors degree in education. Later, he received a master's degree in administration from Governors State University in University Park, Ill. and a doctorate in curriculum and instruction from Loyola University in Chicago.
Working at schools in Milwaukee and the south suburbs, he was a high school science teacher, a track and football coach, and assistant principal.
He has been in top leadership jobs since 2001 at Homewood-Flossmoor High School, including principal and has been superintendent since 2008.
Mansfield has worked to see that the highly touted school kept pace with other schools, including having a wide range for facilities, from radio and stations to a 40 yard indoor turf area for indoor football.
Homewood Flossmoor also provides a broad variety of classes, including more than 20 AP (Advanced Placement) courses that can count as college credits. Additionally, the school received an exemplary ranking by the College Board for having one of the best AP psychology programs in the country.
In the past, the high school was ranked as one of the best high schools in the nation by Newsweek and the Washington Post and ranked Homewood Flossmoor as the 66th most challenging high schools academically in Illinois in its last survey of schools.
"It is a high school that has traditionally and consistently had a reputation for academic excellence and it continues," said Deborah Lynch, an associate professor of education at Chicago State University who taught at Chicago Public Schools for two decades.
And now the high school is being touted for its sports team.
For the first time in several decades, Homewood Flossmoor starts the football season as the top rated team in the state.
Mansfield, who had a son play for the team, acknowledged that he has more than a passing interest in the squad. He said he is most interested in how students perform in the classroom.
"I treat [my job] almost the same as a competition," he said. "But in this situation, I am preparing students to do their best."