The National Newspaper Publishers Association Welcomes New Leadership
Lee Edwards | 6/26/2015, 4:46 p.m.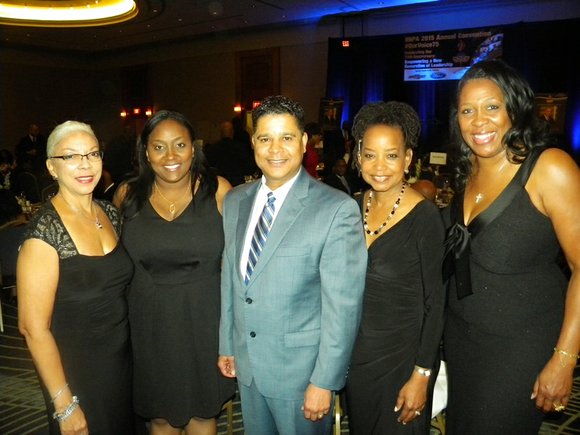 The National Newspaper Publishers Association (NNPA) elected new leadership at the 2015 NNPA Annual National Convention held at the Detroit Marriott at the Renaissance Center, 400 Renaissance Dr., Detroit, Mi.
The new NNPA Association Board Members are:
• Chairwoman - Denise Rolark Barnes, Publisher, The Washington Informer
• First Vice Chair – Karen Carter Richards, Publisher, The Houston Forward Times
• Second Vice Chair – Francis Page, Publisher/Editor, Houston Style Magazine
• Treasurer – Janis Ware, Publisher, The Atlanta Voice
• Secretary – Shannon Williams, President/General Manager, The Indianapolis Recorder
Barnes replaces outgoing NNPA chairman Cloves Campbell, Jr., publisher of The Arizona Informant. She plans to lead by building a consensus among the membership, listening, focusing on achievable goals, and delegating responsibilities as necessary.

Barnes shared the Chicago Citizen Newspaper that she initially plans to:
• Establishing a national NNPA sales team
• Revitalize NNPA's national brand
• Rebuild NNPA's infrastructure
• Strengthen relationships with member publications and regional directors
• Strengthen NNPA's news wire service/social media
• Cultivate more collaboration with NNPA's membership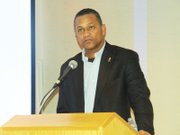 "While the press is generally becoming weaker, the Black Press is actually getting stronger," said Barnes. "We have to know how to work with the strength that we have so that it benefits our readers and we can continue to speak truth and power."

Campbell offered his support, experience and guidance to the incoming Board. He reflected on NNPA's investments into the next generation of journalists and publishers during his tenure as chairman.

"In the past four years I think we've done a lot," said Campbell. "We really embraced the digital programs and projects that are out there, we tried to get our newspapers to enhance their brand, we tried to get more readerships for our organizations and for our citizens in our community. We've also had an opportunity to reach out to the young people to make sure that there's a next generation ready to read, write and participate."

NNPA President/CEO Dr. Ben Chavis, Jr. welcomed the new "younger and dynamic Board" and expressed his readiness to work alongside of them moving forward.

The National Newspaper Publishers Association is a national trade organization comprised of over 200 African American owned print and digital newspaper publications. Additionally, NNPA established the NNPA Foundation, a 501 c (3) non-profit organization focused on pre-professional training and encouraging excellence in the publishing industry.
To learn more about the National Newspaper Publisher Association visit http://nnpa.org/.