A New Standard Debuts
Chicago Fashion Week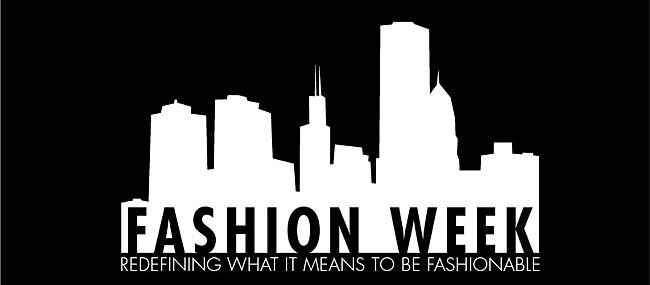 ---
Chicago entrepreneur John Leydon debuted a new venture to celebrate the very best of Chicago Fashion.
Last week, Leydon produced an event that featured the 2015 Summer and Fall collections of Swaby by Shernett Swaby, Anna Hovet, Borris Powell and Agnes Hamerlik at the new Loft 606, one of Chicago's newest special events venue located at 2605 W Armitage Ave. in Chicago. Hair and make was provided by Mario Tricoci University.
"Chicago is a global city and the opportunity exists to carve out a space uniquely our own in the fashion community," says Leydon. The Chicago Fashion Week organization promises to bring together a diverse group of tastemakers to craft a better alternative in the marketplace for designers, buyers, retailers and the end consumer.
FEATURED DESIGNERS
Borris Powell
---
---
Borris Powell is one of the biggest names in Chicago fashion. The 2011 Oscars Design
Challenge winner is known for making locals feel beautiful in vibrant evening wear.
Self-taught designer Borris Powell is known for his luxurious women's clothing. Powell's designs depict classic hues and fun textures that help to accent feminine silhouettes.
Powell first learned how to sew in a class at Jo-Ann Fabrics, and after that there was no stopping the Alabama native.
Today, Powell continues to design breathtaking Oscar-like garments. His studio, The Borris Powell, is located on the north side of Chicago and features the designer's latest additions to his brand, including luxury leather accessories
Shernett Swaby
---
---
Shernett Swaby is a Fashion Artist who is based in Chicago. Her work has been
featured in local, international magazines and various television shows. Swaby's work is edgy with a wearable artistic flair. Swaby travels around the world to meet with
clients and book with magazines to style cover shoots. Most of her clients are
confident women who enjoy expressing their personalities through their wardrobe
and Swaby is the perfect artist to bring out the best in them.
Swaby has been professionally perfecting her craft for over eleven years. She started her career in Canada, where she was a top 5 finalists on PROJECT RUNWAY, the television series. Swaby started sewing at age eight, making clothing for her dolls and mending her own. She learned to sew by watching her mother who was a local seamstress.
At the moment, Swaby spends her time staging fashion exhibits in the middle of the street and setting up artistic installations almost anywhere on the world's unexpecting canvas.
Anna Hovet
---
---
Anna Hovet is an entrepreneur, fashion designer, illustrator, educator, and social media influencer based in Chicago. Her fashion brands, Anna Hovet (womenswear) and HOVET (menswear), embody a fusion of designer style and streetwear comfort.Categorized as Sport Luxe, the garments are manufactured locally in Chicago and sold online and in several boutiques.
Anna Hovet is one of the most recognized names in Chicago Fashion and has had
sponsorship deals with United Airlines, Kraft, and EFFEN Vodka. Her designs can be seen on actress Jennifer Hudson and comedian Hannibal Buress and have been
featured in several publications including Lucky Magazine, Chicago Tribune, and
RedEye. She has appeared on NBC "1st Look" and was a contestant on the Kenmore Reality Web Series "So You Wanna Be A Designer".
Agnes Hamerlik
---
---
Polish-born Agnes Hamerlik is known for her fantastical, hand crafted garments.
Her designs exemplify an imaginative harmony between shape and texture.
Hamerlik's limited edition collections are inspired by various forms in nature and
feature dramatic draping, complex fabric manipulations and unexpected
embellishments. She is a 2015 graduate from the Chicago Fashion Incubator
and has collaborated with the Art Institute of Chicago to exhibit her work at
different venues across the city.
Hamerlik's collections have been showcased during Chicago Fashion Week, and most recently during New York Fashion Week in Lincoln Center.
---