Mayor Wants Changes after Police Fatally Shoot Woman, Teen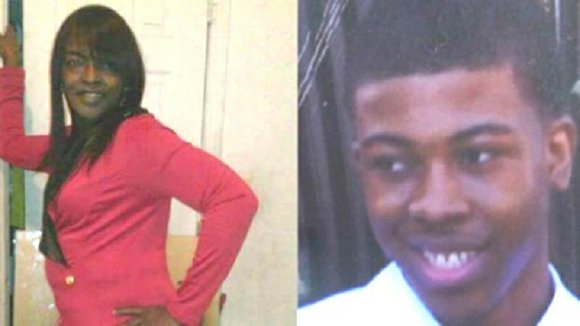 Mayor Rahm Emanuel called for changes on how officers handle calls that involve "mental health crises" after Chicago Police fatally shot a mother and college student.
The student's father said his son Quintonio LeGrier, 19, suffered from emotional problems and he called police Saturday morning when his son became disruptive. He then called his downstairs neighbor, Bettie R. Jones, asking her to look out for the arrival of the police according to news reports. After police arrived, tragedy struck.
"There are serious questions about [the] shootings that must be answered in full by the Independent Police Review Authority's investigation," Emanuel said Sunday. "While their investigation is underway, we must also make real changes within our police department today and it is clear changes are needed to how officers respond to mental health crises."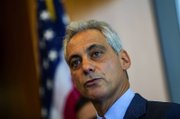 "This afternoon I directed the new acting chief administrator of the Independent Police Review Authority and the interim Superintendent of Police to meet with each other as soon as possible to review the crisis intervention team training, around how officers respond to mental health crisis calls," the Mayor continued. "I have asked that they determine the deficiencies in the current training and determine what steps can be taken immediately to address them.The changes we have made in recent weeks are just a beginning – not an end."
Early Saturday morning, LeGrier, 19, and Jones, 55, were killed after a call to police for a disturbance in the two-family home in the 4700 block of West Erie.
LeGrier, an engineering student at Northern Illinois University, got into an argument with his father, Antonio LeGrier, at the home, family and friends told reporters Sunday.
The younger LeGrier allegedly was holding a baseball bat when police arrived.
According to a police statement, officers who responded to a 911 call "were confronted by a combative subject resulting in the discharging of the officer's weapon."
"The 55-year-old female victim was accidentally struck and tragically killed," police said.
Police also said they extended "deepest condolences to the victim's family and friends."
LeGrier's father has told reporters that his son suffers from emotional problems, something that other family members denied.
Interim Police Supt. John Escalate said in a statement: "I strongly support the mayor's call for a full investigation of the effectiveness of the current crisis intervention training and de-escalation policies."
Meanwhile, Larry Rogers, Jr., a lawyer for Jones family, said "the family was traumatized by what appears to be a reckless act" by police.
The officer should have known the home was "occupied by innocent people," Rogers said.
"This is clearly a wrongful death," Rogers said.
Rogers said he didn't know if officers had dashcam video or other video tapes of the shootings.
He said he learned that police might have tapes from security systems at nearby homes and said he was attempting to get them from police.
The police department and Emanuel have come under fire after a dashcam video showed a white officer shooting a black teen 16 times in October, 2014. Officer Jason Van Dyke was charged with murdering Laquan McDonald.
There have been protests on the Magnificent Mile on Michigan Avenue on Black Friday and elsewhere over the McDonald shooting.
After protests, Emanuel dismissed Police Supt. Garry McCarthy and the U.S. Justice Department announced that it would investigate the department.
On Saturday, the Rev. Jesse L. Jackson Sr. of Rainbow/PUSH called for the protests to continue and intensify.