Student Loan Debt Discussed at 43rd Annual PUSH Coalition Conference
Lee Edwards | 7/2/2014, 11:05 a.m.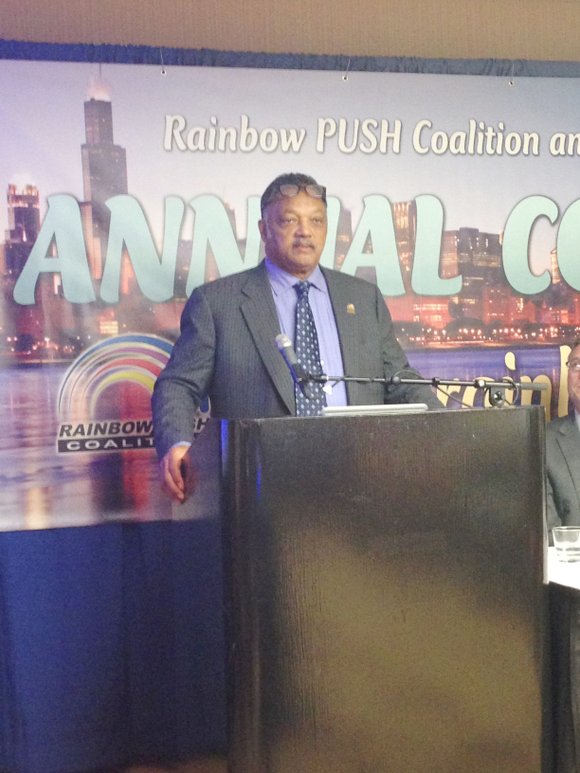 A group of young adults convened Monday as part of Rainbow PUSH Coalition's (RPC) 43rd Annual International Convention held at the Sheraton Chicago Hotel & Towers, 301 E. N. Waters St. to discuss, student loan debt and its impact on their lives and educational pursuits.

Panelist taking part in The Young Adult/Student Leadership Plenary: Student Loan Summit, discussed ways to educate, inspire, and encourage those in attendance to take action to minimize and avoid big debt accumulation.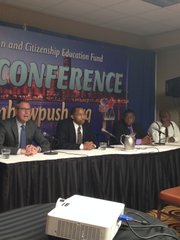 According to a White House fact sheet released in June of this year, 71 percent of individuals pursuing a bachelor's degree will graduate $29,400 in debt on average. The fact sheet also stated that over the past 30 years, the average tuition at a public four-year college has more than tripled, yet, the "typical" family's budget has remained the same.

"We want you to know that the issue is real," said Rev. Jesse Jackson, Sr., Founder, Rainbow PUSH Coalition, who in a media conference call last week, emphasized the importance of student debt forgiveness and the need for more "comprehensive," collegial financing. "When students come alive the whole World changes…it's time for students to fight."
Jackson urged students to stage a massive collegial financing reform movement, including sit-in demonstrations at college administrative buildings, registering to vote, and to also register with RPC to get involved with its career networking structure.

Panel participants included IL. State Sen. Mike Frerichs (D-52); Brian Geiger, University of Illinois Chicago (UIC) student; Anton Seals, Jr., Founder of Seals360 Group, an engagement and advocacy consulting firm; and Wayne Byron Piece, Financial Advisor, Northwestern Mutual.

Geiger's advice to students, in addition to applying pressure, centered on seeking out available resources.
"Students should learn more about the resources that are present in the school," said Geiger.

"Schools are like a business, they make money, and if they see the business is being pressured, I think something can be done." Geiger suggested that students acquaint themselves with their school's director of financial aid and look for available and relevant fellowships.

Frerichs, in addition to sharing an anecdote about how he was able to attend Yale University by obtaining grants and scholarships after speaking with his parents and learning that his family would not be able to financially support him, said, "I think anything is possible if there's the political will," he added when discussing the possibility of federal government reform that would make student educational loans more affordable.

Panelists also suggested that, although student loan debt may be a more daunting proposition for several career fields, it's still more important for students to follow careers they're passionate about rather than seeking higher paying careers.

Another suggestion was to consider attending a community college to complete general education courses for two years before transferring to a four year accredited institution as a viable option to lower costs.

Pierce offered several suggestions that would ultimately help students down the road:

· Before attending a college or a university, know what degree you're interested in, learn about the field, and learn about the base salary that comes with that career.
· Pursue part/full time/work study jobs to help save money in the long term instead of borrowing.
· Make sure to fill out FAFSA forms correctly and speak with financial advisors.

Briefly, joining the panel was Brian Tippens, Chief Diversity Officer, Hewlett Packard; and Saundra Johnson-Austin, Senior Vice President for Operations, National Action Council for Minorities in Engineering, Inc. (NACME); both had suggestions for students seeking additional revenue while in college. Tippens suggested that students should look for stipend based internships. Johnson-Austin suggested that applying for scholarships could be beneficial.

For more information about the panel visit www.rainbowpush.org.