Comcast Offers Up to Six Months of Complimentary Internet Service for Low-Income Families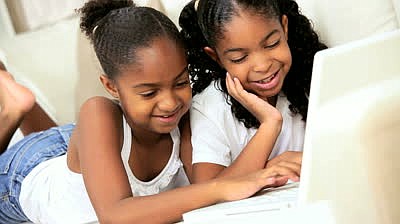 ---
Comcast recently announced that it will include up to six months of complimentary service for any new family that has not yet applied for Internet Essentials. Families who are approved for Internet Essentials between August 4th and September 20th, 2014 will receive up to six months of Internet service. Since 2011, Comcast's innovative broadband adoption program has connected more than 350,000 families, or about 1.4 million low-income Americans, to the power of the Internet. The program is available in 39 states and the District of Columbia.
Comcast also announced an amnesty program for certain low-income families who could qualify for Internet Essentials, but have a past due balance. Customers who have an outstanding bill that is more than one year old are now eligible for the program. Comcast will offer amnesty for that debt for the purpose of connecting to Internet Essentials, so long as the customer meets all the other eligibility criteria.
Comcast Executive Vice President David L. Cohen was joined today by Georgia's First Lady Sandra Deal at Peyton Forrest Elementary School in Atlanta to make the announcement. Georgia students are among the first in the country to go back to school.
"Internet Essentials is about transforming lives and inspiring a new generation of leaders to be digitally ready to access the information and tools all students need to succeed in the 21st century," said Cohen. "With it, kids can do their homework and parents can be more connected to their children's teachers and schools."
"As a former school teacher, I know first-hand how critical it is that we prepare our children in and outside the classroom to succeed in learning and in life," said Georgia First Lady Sandra Deal.
Throughout the back to school season, Comcast will actively engage with parents, teachers, non-profit partners and elected officials to help spread the word to low-income families about the program. The Company plans to air an unprecedented number of public service announcements (PSAs) that promote the new, six months complimentary offer, and to focus on schools where 100 percent of students receive a free lunch through the National School Lunch Program and can therefore automatically apply. Comcast will also continue to offer families the option to purchase a computer at less than $150, as well as provide access to free digital literacy training online, in print and in person. 
Since 2011, Comcast and the Comcast Foundation have dedicated more than $200 million in cash and in-kind support to fund digital readiness initiatives nationwide, reaching more than 1.75 million people through non-profit, digital literacy partners.
About Internet Essentials:
Internet Essentials from Comcast is the nation's largest and most comprehensive broadband adoption program. Eligible families must have at least one child eligible to participate in the National School Lunch Program, including public, parochial, private and homeschooled students.
For more information or to apply for the program, visit www.InternetEssentials.comor call 1-855-846-8376, or, for Spanish, visit www.InternetBasico.com or call 1-855-765-6995.
---