Chaka Khan Releases New Single "It's Not Over"
citizen | 3/6/2013, 4:31 p.m.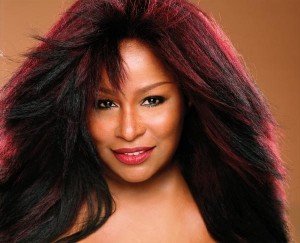 LOS ANGELES -- Ten-time GRAMMY Award winner Chaka Khan announced on Valentine's Day the release of two versions of her first single, "It's Not Over," featuring GRAMMY® Award-winning recording artist LeCrae. Produced by Theron "Neffu" Feemster, "It's Not Over" includes an urban version and the Papercha$er pop dance remix. Both versions of "It's Not Over" will be included on The iKhan Project: Commemorative Limited Edition,which will be available in stores on April 30, 2013. This CD is the first installment of Chaka's iKhan Project series.
This year, 2013, marks the 40th anniversary of Chaka's career in music and entertainment. The year-long celebration will include the release of a series of new albums, titled the iKhan Project. The iKhan Project series will include recorded music in eight genres, including R&B, jazz, pop, rock, gospel, country, classical and dance music. Currently, Chaka is in the studio recording her jazz album, which is scheduled for release Summer 2013 on Blue Note Records.
As Chaka's year-long celebration continues, Billboard magazine will produce a Stars Tribute issue, dated March 23, to coincide with the music icon's 60th birthday. The issue hits newsstands on March 16.
Currently plans are underway for the Chaka Khan I'm Every Women World Tour, which will feature other top female artists, to be announced in the coming weeks.