Rioting Follows King's Assasination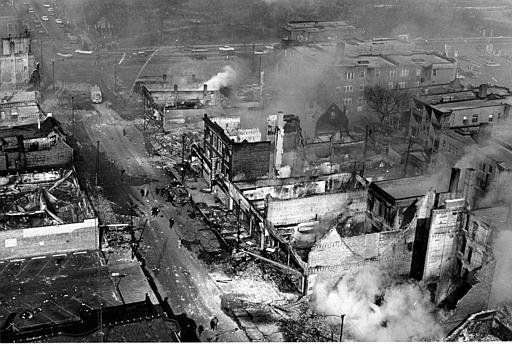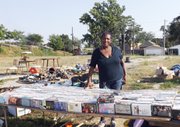 On April 4, 1968, Dr. King, had returned to Memphis to lead a nonviolent march in support of the city's striking sanitation workers and was assassinated by a sniper's bullet while standing on the second-floor balcony of his room at the Lorraine Motel in Memphis, Tennessee. As news of King's death spread, violent riots broke out in African American neighborhoods in over one hundred cities across the United States.
Deloris Slater, 53, was a little girl living on Chicago's West Side at that time but remembers the riots and its aftermath.
"I lived on Roosevelt Road and Kedzie Avenue," said Slater who operates a flea market stand along Madison and Kilbourn Streets. People went crazy rioting. My parents were afraid. There were fires…everything was burning. My first bicycle was in layaway at the time and my parents couldn't get it out because the store burned down. I was so hurt and I can remember crying."
Kenneth Wright, 58, Slater's customer said he remembers that night well.
"School was let out early after they announced King was killed. It was April 4, 1968," Wright said. It was nuts. I lived on Kedzie Avenue and Fulton Street. People broke into stores and took food. The sky was red with fire. I'll never forget it."
In terms of King's legacy, Wright said King forced white America to recognize African Americans as viable, sophisticated power wielding citizens.
"We have made some progress but for the most part, we dropped the ball," Wright said. "We have a generation of young people who walk around with their pants sagging and a host of other issues."
Slater said, "King gave us something for us. A lot of black people are doing well so it's up to us to do better."