Newark Mayor to Address African American Financial Professionals
citizen | 6/28/2011, 10 a.m.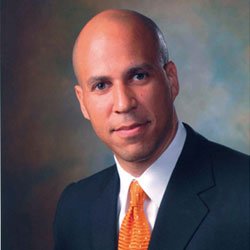 Financial professionals play a significant role in helping individuals to achieve long-term financial security. According to a poll conducted by the Certified Financial Planner Board of Standards, 43% of Americans believe that financial planners have become more important since the financial crisis.
For the sixth consecutive year, The American College, the nations leading educator of financial services professionals, will host the sixth annual Conference for African American Financial Professionals in partnership with MetLife, the founding and presenting sponsor, and Northwestern Mutual, the platinum sponsor. The two-day conference will provide participants with the knowledge and tools necessary to be successful as financial representatives and advisors.
Leading companies from across the financial services industry will come together to help promote the education and advancement of African American financial professionals during the event .which is scheduled for Tuesday, August 16 and Wednesday, August 17 at the Sheraton Atlanta Hotellocated on 165 Courtland Street NE in Atlanta Georgia. More than 250 African American financial professionals at all stages of their careers, representing financial companies from across the United States, will be in attendance.The Honorable Cory A. Booker, Mayor of Newark, New Jersey will present this years keynote address. Recently named one of The World's 100 Most Influential People by TIME magazine, Mayor Booker brings his passion for social change to the podium, drawing from a deep belief in service and social justice.Also joining as a keynote speaker is Byron Pitts, CBS Chief National Correspondent and 60 Minutes contributor. Pitts is the author of "Step Out on Nothing" an inspirational autobiography chronicling his rise from a disadvantaged youth.
One goal of the conference is to help African American Financial Professionals deepen their expertise so that they can better serve their clients. To learn more about this event contact Francine Kaar at Francine.Kaar@TheAmericanCollege.edu or 610.526.1489.